Tree Felling, Stump Grinding & Green Waste Removal
Fork n Weeds provide tree felling, branch removal, stump grinding and green waste removal services to leave your property clean and tidy and the trees happy and healthy. Tree felling can be a dangerous job and requires a highly skilled and experienced team to carry out the work safely and efficiently. Fork n Weeds provide our clients with the best tree care in Christchurch and pride ourselves on our extensive industry knowledge along with a realistic and practical approach to all our work.
This requires qualified, professional staff, coupled with fast, efficient service with a strong focus on safety. For your own peace of mind, we ensure every job is completed to the highest standards and ensure your yard is left clean and tidy on the completion of each job, making sure to remove all debris and waste, leaving your property looking fantastic.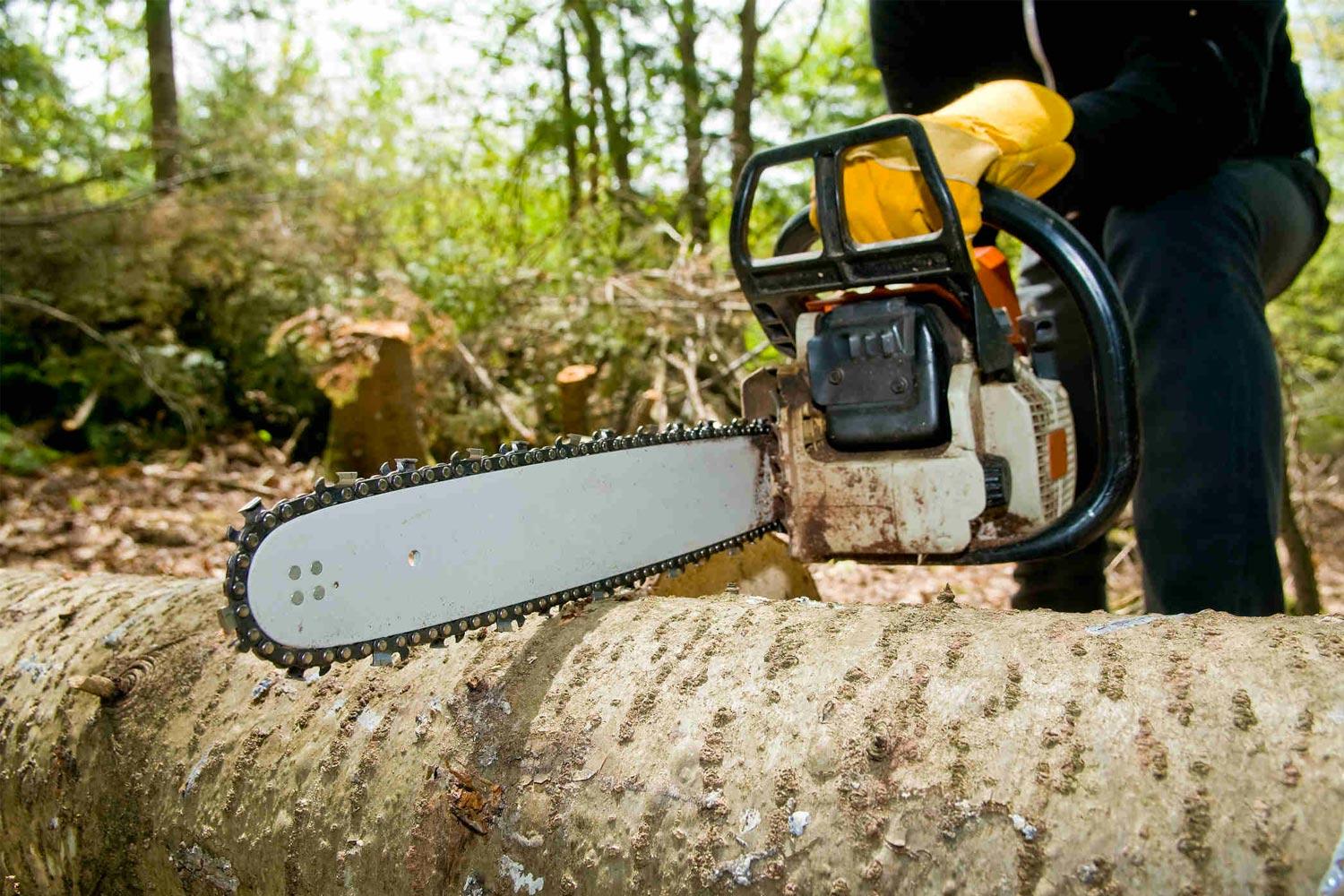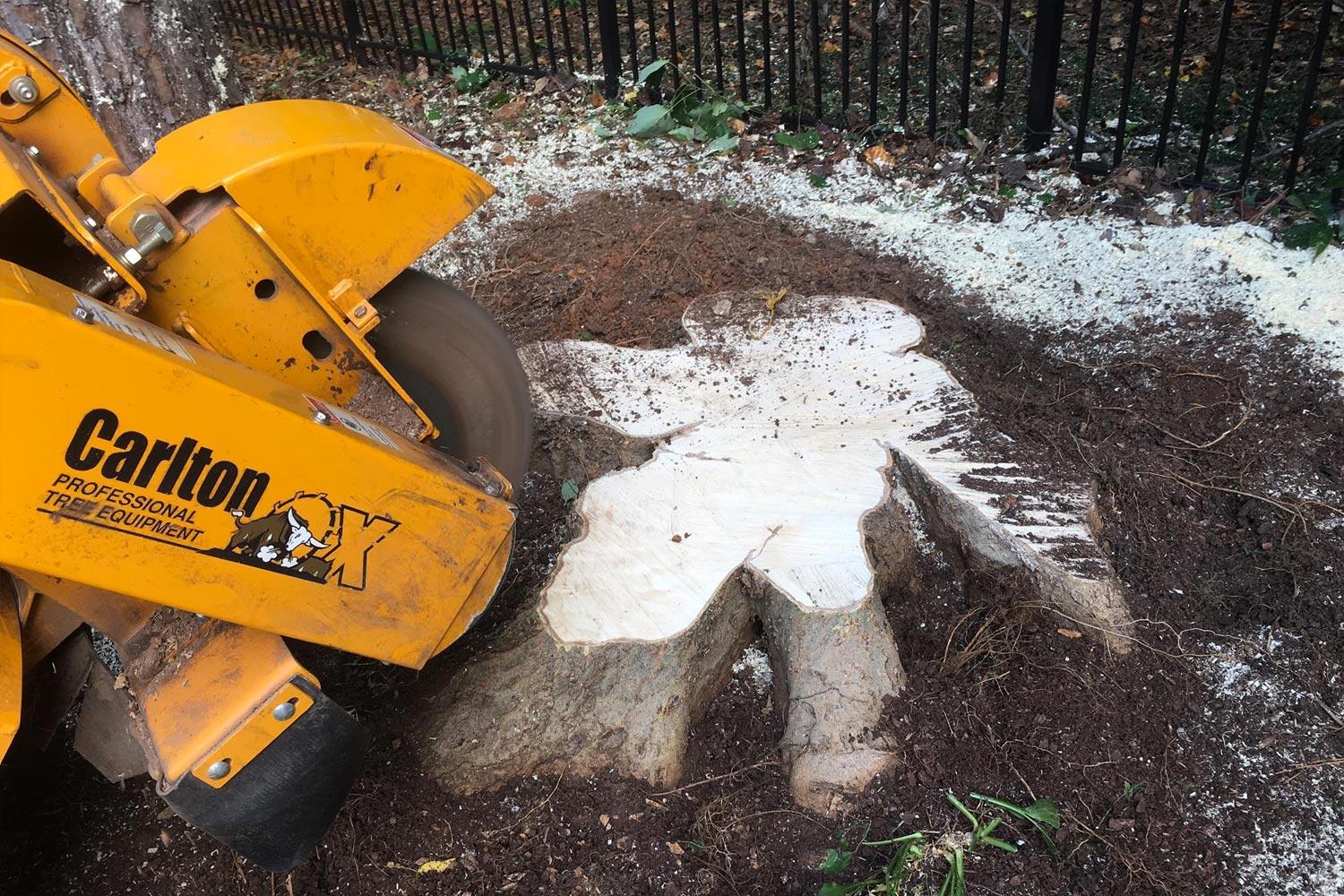 Tree Felling & Stump Grinding Services
Some tree felling requires sectional dismantling because not all trees can be removed by simply cutting it at the base. Sectional dismantling is the process of taking down medium to large trees on section at a time. In situations like this, specialised equipment is required to access and safely work within a tree. Sometimes we may also need to use rigging equipment to lower branches and tree sections to the ground, especially in tight, confined urban areas or in situations where trees are overhanging buildings & property or sites which have difficult access.
Fork n Weeds can also tend to all of your garden maintenance & section tidy up requirements on a one off basis that suits you. This might be getting your garden in tip top shape when selling your property, moving out, or to presenting it for rent. We also provide our services for commercial businesses and private property portfolios and are more than happy to discuss these with our clients by simply giving us a call or sending us an email on the form provided.
Tree Felling & Stump Grinding
So if you are sick of spending your weekends in the garden and are looking for a local, professional gardener with years of experience dealing with a wide range of property maintenance services.
Talk to the team at Fork n Weeds today for all your gardening needs and professional garden maintenance and let us take care of your gardening, weeding, pruning, trimming, mulching & much more.
Residential & Commercial tree felling
Professional Horticulturist can identify species & genus
Small, Medium & Large sized tree felling
Stump grinding and green waste removal
Wood chipping service for small branches
Safe & secure working environment
Talk To Us Today For A Free Quote
Contact Info
125 MacKenzie Avenue, Woolston, Christchurch 8023
See What Others Are Saying
Talented Gardeners
Fork n Weeds was professional, punctual and reliable and did a fantastic job of sorting out our new house we bought. The gardens look amazing with the new planting Justin advised us on to provide an easy to care for, low maintenance section.
Darren Crothers
Christchurch
The work always gets done
We get Justin and his team around once a month for a general tidy up and Justin & his team keep our property looking great all year round. Fork n Weeds maintenance plans make our life so easy as we dont have to worry about booking appointments and the work always gets done.